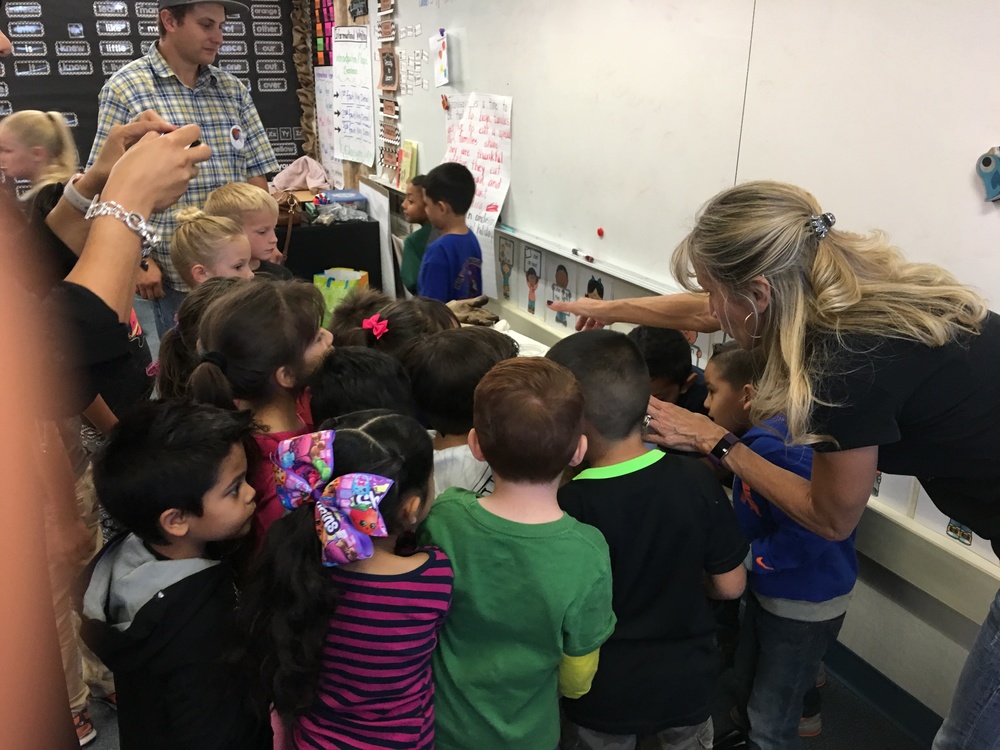 Bees! Meadows Students Learn About Nature's Tiny Workers.
Matt Phillips
Tuesday, November 29, 2016
Jeannette McLaughlin and her son Scott from Tuttle Beekeeping visited Meadows to help our students learn more about bees. Lower grade students have been studying Bees as part of a science and language unit, and they got a chance to see hives and beekeeping equipment up close. Thanks to Jeannette and Scott!