Welcome to the MUSD Administration Page
Keila Rodriguez - Superintendent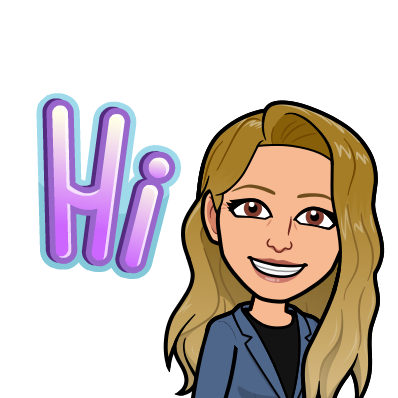 Knights,
I'd like to officially welcome you to our 20-21 School Year. We are still facing unprecedented times. Back in March, when we had our last physical school day on campus to inform you about school closure due to COVID-19, I really thought it was something temporary that would be until the end of the school year. Yet here we are, opening the 2020–21 school year still physically closed and practicing Distance Learning. I'm very excited to announce that Meadows has become a one-to-one device school due to a grant provided by the California Department of Education. This has definitely allowed us to begin the school year on a positive note. Additionally, every student received a Meadows backpack to ensure all school materials were in good care.
As we continue this unique school year, I want to thank the teachers, staff, students and parents for all the hard work, dedication, and commitment in this Distance Learning journey. Our Meadows staff is committed to "inject" positivity and set the example for our students, that it is okay to fail, but it not okay not to try. We will be trying many new ideas. Some will be successful and others not so much. But we will try them none the less. None of us have all the answers, but by working together the Meadows family will accomplish our goals.
I thank you for your flexibility and patience as we try to provide the best instruction and learning experience for our students.
Best Regards,
Keila Rodriguez
MUSD Superintendent
760-352-7512
Knights,
Me gustaría darles la bienvenida oficialmente a nuestro año escolar 20-21. Todavía enfrentamos tiempos impredecibles debido a la pandemia. En marzo, cuando tuvimos nuestro último día de clases físicamente en el campus para informarles sobre el cierre de la escuela debido al COVID-19, realmente pensé que era algo temporal que sería hasta el final del año escolar. Sin embargo, aquí estamos, abriendo el año escolar 2020-21 todavía físicamente cerrado y practicando el aprendizaje a distancia. Estoy muy emocionado de anunciar que Meadows se ha convertido en una escuela de 100% tecnología individual gracias a una concesión proporcionada por el Departamento de Educación de California. Esto definitivamente nos ha permitido comenzar el año escolar con una nota positiva. Además, todos los estudiantes recibieron una mochila Meadows para asegurarse de que todos los materiales escolares estuvieran en buen estado.
Mientras continuamos este año escolar distinto, quiero agradecer a los maestros, personal, estudiantes y padres por todo el arduo trabajo, dedicación y compromiso en esta aventura de Aprendizaje a Distancia. Nuestro personal de Meadows está comprometido a "inyectar" positividad y dar el ejemplo a nuestros estudiantes, que está bien fallar, pero no está bien no intentarlo. Intentaremos muchas ideas nuevas. Algunas tendrán éxito y otras no tanto. Pero las probaremos de todos modos. Ninguno de nosotros tiene todas las respuestas, pero al trabajar juntos, la familia Meadows logrará las metas.
Le agradezco su flexibilidad y paciencia mientras intentamos brindar la mejor instrucción y experiencia de aprendizaje para nuestros estudiantes.
Cordialmente,
Keila Rodriguez
Superintendente de MUSD
760-352-7512
Veronica Hernandez - Principal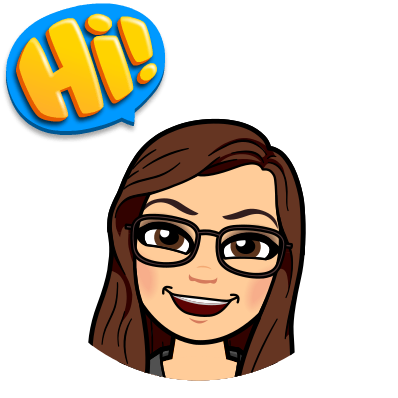 Hello Knights!
Welcome back to the 2020-2021 school year! We have embarked in the world of distance learning and we are proving that when we stand united, we can accomplish anything! Be kind to yourself as we take each day on with a positive mind set putting one foot in front of the other and providing our students with a great learning experience. Everyone in our Meadows family is important, and we continue to value everyone's ideas and input as we navigate the year ahead. Our back to school activities have been different this year, but we strive to show everyone how much they are valued, needed, and essential.
Please know that safety on campus is of upmost priority! COVID Safety Guidelines are enforced and everyone is adhering to social distancing guidelines, wearing masks, and disinfecting to ensure we are doing everything we can do to keep everyone safe and healthy.
I am looking forward to the day our campus is filled with students. Let's continue to work together! Parents make sure your child attends live instruction daily! Students always give it your 100%! Know that teachers are working hard to provide you with great instruction and communication with parents is essential. As we continue on this adventure, we will come out of this a much stronger and united Meadows family!
Sincerely,
Veronica Hernandez
Principal, Meadows Union School District
760-352-7512
Hola Knights!
¡Bienvenido de nuevo al año escolar 2020-2021! Nos hemos embarcado en el mundo de la educación a distancia y estamos demostrando que cuando nos mantenemos unidos, ¡podemos lograr cualquier cosa! Sea amable con usted mismo mientras tomamos cada día con una mentalidad positiva, poniendo un pie delante del otro y brindando a nuestros estudiantes una gran experiencia de aprendizaje. Todos los miembros de nuestra familia Meadows son importantes y seguimos valorando las ideas y los aportes de todos a medida que avanzamos en el año que viene. Nuestras actividades de regreso a clases han sido diferentes este año, pero nos esforzamos por mostrarles a todos lo mucho que son valorados, necesarios y esenciales.
¡Sepa que la seguridad en el campus es de máxima prioridad! Las pautas de seguridad de COVID se hacen cumplir y todos se adhieren a las pautas de distanciamiento social, usan máscaras y desinfectan para garantizar que estamos haciendo todo lo posible para mantener a todos seguros y saludables.
Espero el día en que nuestro campus esté lleno de estudiantes. ¡Sigamos trabajando juntos! ¡Padres asegurasen que sus hijos asistan a clases en vivo todos los días! ¡Estudiantes siempre dan su 100%! Sepa que los maestros están trabajando arduamente para brindarle una excelente instrucción y la comunicación con los padres es esencial. ¡A medida que continuamos en esta aventura, saldremos de esto como una familia de Meadows mucho más fuerte y unida!
Sinceramente,
Veronica Hernandez
Principal, Meadows Union School District
760-352-7512